Mobile Time Cards for Construction Crews
Your foremen and superintendents can use time card software in the field to enter time for their crew on a laptop or any mobile device. Crew members can also enter their own time each day using our new clock-in/clock-out app for mobile devices where their hours are then electronically delivered to the crew lead in HeavyJob.
Surveyors, drivers, and other single-employee crews can now enter time using the HCSS Field app too. This eliminates the need for foremen to chase down individual employees who are not part of their crews but did work on their jobs for that day.
Overtime & Regular Hours
Easily enter regular and/or overtime hours for each member of your crew in minutes.
Easy Export to Payroll
All time cards can be entered in the HCSS Field app or HeavyJob software, approved by individual employees and by crew leads or supervisors, and submitted directly to the office for easy export to payroll.
Use on Any Mobile Device
You can use the HeavyJob mobile application on any mobile device or tablet.
Sign for Time in the Field
Foremen can share their mobile devices with crew members to get their digital signature on time cards for the week or by day.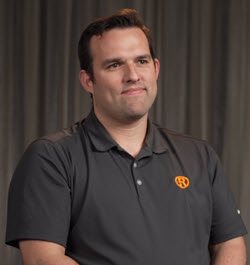 Vice President, Operations | RAWSO Constructors
Casey Taggart
If it's paper time cards and the CEO wants to know how we're doing on a certain job, somebody has to spend that time to get that paper form. Whereas with HeavyJob, you have real-time data that eliminates a lot of waste and inefficiency that everyone has visibility to how the projects are doing in real-time.
Project Manager | H2 Enterprises
Jeff Swanson
Moving from paper to electronic, give it a week and you'll never go back. HeavyJob is so easy and fast. I can't even imagine doing it on paper now. Get right to the time, right to the codes, right to the revenue in one click instead of writing everything down by hand.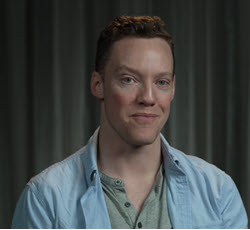 Business Analyst | Colas IS Support
Ryan Rivet
We're able to get approvals done much quicker and the foreman have a tool where they can view how the estimator's bid that specific cost code. They have a tool that gives them feedback directly on how their day went and how they can begin to plan their week or weeks ahead. It made their lives so much simpler.
Your first product
Start with our field entry & project management software loved by foremen, superintendents & PMs.
Learn About HeavyJob
Pairs well with
Construction estimating software used by over 50,000 estimators across 4,000+ companies.
Learn About HeavyBid
Actions speak louder than words