See How FuelerPlus Can Help You Track Fuel Across Your Company
Track fuel transactions and consumption across your entire fleet to get control of your expenses and make smarter equipment decisions with HCSS fuel management software.
Replace Paper Fuel Tickets
Allow fuelers to create digital fuel tickets and send them directly to the office.
Report What Matters
Build custom reports from a complete library of database fields.
Analyze Data Across Fuelers
Track fuel costs and usage across your fleet to make important decisions.
Work on the Job Site
Work offline and sync up when you get back to an Internet connection.
Connect to Fuel Card Vendors
Analyze your fuel card data from multiple sources in one convenient location.
Know How Equipment is Functioning
Easily send fueler time cards, setups, meter recordings, and dispenses to Equipment360, and track equipment locations with HCSS Dispatcher.
Document Fuel Distribution
Enter fuel data with your daily diary and time card in HeavyJob to automatically record job site fuel distribution data.
Improve Bidding Accuracy
Send fuel consumption rates to HeavyBid to get the most accurate and up-to-date usage rates for your equipment and help you win more bids.
How FuelerPlus Fits Into the HCSS Suite
FuelerPlus communicates with the HCSS suite of software to let you know where your equipment is, improve bidding accuracy, and receive accurate field data to make smarter asset decisions.
YOUR BUSINESS
---
---
Estimating & Bidding
HeavyBid
Unit price & lump sum bids
Rapid estimate creation from:

Libraries
Past estimates
Calculation routines
Assemblies
DOT imports
RSMeans data (option)
Richardson data (option)

Analysis tools
Rapid change tools
Comparisons to estimate and actual production history (w HeavyJob)
Invitation to bid
Quote management
Cost spreading routines
Multiple pricing options
Multiple bid proposal formats
Electronic bid submittals
Budget export to accounting
Budget export to HeavyJob
RFIs (2018)
HCSS Plans
Quantity takeoff
Annotation capabilities
Document control
Version control
Field Management
HeavyJob
Simple & easy interface
Diaries
Time cards
Progress quantities
Photos
Materials & subs
Production analysis
Real-time cost feedback
Production planner
Needs requests
Skills & certifications
HCSS Plans
Quantity takeoff
Annotation capabilities
Easy attachment to submittals, etc.
Instant field to office communication
Responsibility assignments
Record "As-Built"
Document control
Version control
HCSS Safety
Meetings
Inspections
Observations
Near misses
Incidents
JHAs
Skills & certifications
HCSS Employee App
Simple interface
Clock in/out
Payroll hour verification
Equipment inspections
Safety observations
Custom items such as "not injured"
Multi-employee time clock kiosk
Upcoming schedules (w/ Dispatcher)
Cost code hours (2018)
HCSS Trucking
Easy smartphone truck identification
Easy recording of loads/dumps
Quantity capture
Foremen/operators as ticket takers
Unattended site logging
Internal & external trucks
Project Management & Job Costing
HeavyJob
Time card approvals
Production reports
Change orders
T&M billing
Forecasting
Pay estimates
Job cost reports
Payroll hour reports
Accounting TrueUp (w/ DIS)
RFIs (2018)
Submittals (2018)
Document tracking (2018)
HCSS Plans integration
HCSS Plans
Quantity takeoff
Annotation capabilities
Document control
Version control
HCSS Safety
Inspections, Near Misses, Incidents
Free safety observations for all employees
Leading indicator analysis from field data
Closed-loop follow-up process for issues
1,000 standard meetings, inspections, JSAs
Meetings, inspections, & JSAs are customizable
Critical meeting topics can be pushed to field
OSHA reporting
Skills and certifications
Quality reports (2018)
Dispatching & Scheduling
HCSS Dispatcher
Electronic "Magnet Board" Scheduling of people, equipment, materials, trucks, inventory, and small tools
Snapshot of past, present & future
True up locations vs HeavyJob timecards
Driver move assignments
Rentals
Management of future "needs"
"Needs" import from HeavyBid
Foremen "needs" from HeavyJob
Crew export to HeavyJob
Dispatching report to HeavyJob
Show up instructions to employees
Safety, Quality, & Skills
HCSS Safety
Inspections, near misses, incidents
Free safety observations for all employees
Leading Indicator analysis from field data
Closed-loop follow up process for issues
1,000 standard meetings, inspections, JSAs
Meetings, inspections, & JSAs are customizable
Critical meeting topics can be pushed to the field
OSHA reporting
Skills and certifications
Quality reports starting in 2018
Inspections
HCSS Inspections
Equipment Inspections
Field Equipment Inspection Data
Drive Vehicle Inspection Reports
Pre and post-trip inspections
Customized inspections
Forms
HCSS Forms
Free with HeavyJob or Safety
Customizable mobile forms
PDF fillable forms
Autofill from Time Cards (w HeavyJob)
Fleet Management
Equipment Maintenance
Preventive maintenance
Work orders
Work order Assignment/Scheduling
Mobile mechanic app
Equipment repair history
Equipment inspections
Field equipment inspection data
Field maintenance requests
Automated meter readings (w/ GPS)
Telematics data reporting (w/ GPS)
Warranty tracking
Inventory/parts management
Utilization reporting
Idle time reporting
Replace or repair dashboard
Fuel Tracking
Mobile phone app
Fuel & fluid tracking
For fuel truck drivers, foremen, lowboy drivers, etc.
Transactions to/from trucks/tanks
Third-party fuel card interfaces
Fuel charged to equipment/jobs
Fuel analysis report
Telematics/GPS
Mixed fleet data in one location
HCSS GPS hardware
OEM GPS data integration
Aggregated HCSS + OEM GPS data
Interface to other HCSS Software
Location, meter, idle time, fuel level, fault codes
Stolen equipment alerts
Geofence entry/exit logs
Mobile geofence reporting
Cycle time reporting
Equipment utilization reporting
Customized alerts:Speeding, hard braking, etc.
Trucking
Automation of truck tickets
Simple & accurate verification of loads
Quantity capture
Fewer payment conflicts & discrepancies
Possible elimination of ticket takers
Unattended site logging
Internal & external trucks
Integration with HeavyJob
Broker portal with real-time reporting
More (2018)
DOT & Other Interfaces
D.O.T. & Other Interfaces
Nearly all state DOTs
Download of biditems
Download of avg. bid prices
Upload of bid prices
Some cities & counties
Private services such as Amtek
Spreadsheets
Payroll & Accounting Interfaces
Payroll & Accounting Interfaces
Budget export from HeavyBid
Payitem export from HeavyBid
Vendors and subs from HeavyBid
JD Edwards (custom)
Labor & equipment hours from HeavyJob
Quantities from HeavyJob
Jobs, equipment, employees & cost codes to HeavyJob
Accounting Systems
Viewpoint family
Dexter & Chaney
Sage family
JD Edwards (custom)
CMIC (custom)
Foundation
Explorer family
Quickbooks
PeachTree
Most Others
---
Backed By:
Cloud Hosting
Professional Services
24/7/365 Instant Support
12-Month Money Back Guarantee
Used By Some of the Top Companies in Construction
Top construction companies in multiple types of work use FuelerPlus fuel tracking management software to control fuel expenses and avoid year-end fuel adjustments.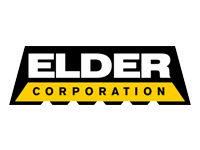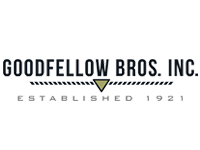 Frequently Asked Questions
Find answers to some key questions you may have regarding FuelerPlus or HCSS.
Does HCSS FuelerPlus interface with other software?
HCSS has created direct interfaces between FuelerPlus and most accounting systems used by construction companies large and small.
Will FuelerPlus work with my accounting system?
HCSS has created direct interfaces between FuelerPlus and most accounting systems used by construction companies large and small. This integration allows your accounting department to easily transfer the time cards and fuel costs into your accounting system to make payroll and accounting even easier. Integrating FuelerPlus with your accounting system helps eliminate paper trails, reduce manual entry between departments, and minimize double entry errors.
A standard interface contains Employee Code, Employee Name, Date, Equipment ID, Job Code or Shop Code, Cost Code, Pay Class, Hours (total or separated), and Pay Type (determines if hours are regular, overtime, double overtime). All other fields may require custom work. The full list of available fields, and the inclusion of data types, differs based on the specifications and limitations of each accounting system.
HCSS has partnered with a variety of accounting systems, including, but not limited to, the following:
ACCPAC
ADP
Agresso
Alliance Payroll
AmCheck
A-Plus
A-Systems Corporation
BASPay
BRICS 2000
C/F Data Systems, Inc.
CMiC
COINS
COINS OA
ComputerEase
Concord
CSSI
Construction Partner
ContrAcct Systems
Deltek
DSi Payroll Services
eCMS
Employer Advantage
Evolution
ExecuPay
Explorer Contract Manager
Foundation
Future Systems
Gary Jonas Computing
GEAC FX
Hardhat, Inc.
Helm
Intersoft
JD Edwards
KRONOS
Lawson
Maestro
Maxwell ProContractorMX
Maxwell Streetsmarts
Maxwell Systems
MSDynamics
Nice Touch Solutions
Open Systems (DBS)
PayChex MMS
PayChex Payroll Services
Payday
Paylocity
PEMCO
Penta Technologies
Plus & Minus
PRISM
ProfitBuilder
Profitool
Programmed Acct Concepts
QuickBooks
Sage 50 (PeachTree)
Sage 100 Contractor (MasterBuilder)
Sage 100 ERP (MAS 90)
Sage 100 Advanced (MAS 200)
Sage 300 CRE (Timberline)
Sage 500 (MAS 500)
Sage BusinessWorks
SAP
Spectrum
StarBuilder
The American Contractor
The Construction Manager
Time Track
TimeClock Plus
ToolBox
TrueLine
Unity
Viewpoint CS
Visual Payroll (for BVI)
Win-X
Learn more about HCSS software integrations »
If your company has built its own in-house accounting system, or if you use a software system that we have not yet built an interface with, HCSS is happy to build a custom integration for an additional charge.
How long will it take to get up and running?
Our goal is 90% of customers implemented in less than 90 days.
What is FuelerPlus?
FuelerPlus helps you better manage your fuel and fluid consumption and eliminate paper fuel reporting.
Managers can record fuel dispensed to equipment or transferred between tanks, make bulk and direct fluid purchases, and manage fluids and fluid containers.
Fuelers can also create and digitally submit time cards, manage their daily routes, record service hours and odometer readings. Those time cards can be approved by managers either on their laptop or via mobile device.
Check out additional ways FuelerPlus can help improve your business »
In addition, users can attach or view documents and photos, create notes, update equipment status, add new owned or rented equipment, view telematics data, analyze fuel and fluid consumption history, and more.
See the complete list of FuelerPlus features »
FuelerPlus has a PC option for project managers, equipment supervisors, and payroll in the office and for fuelers in the field, with both Apple iOS and Android operating system compatibility for smartphones in the field.
Schedule a demo or contact a salesperson now.
How does implementation work for FuelerPlus?
FuelerPlus can be implemented online, onsite at HCSS, or by us going to your company.
What are the different user options for FuelerPlus?
FuelerPlus is designed for use throughout your organization, with both PC/laptop and mobile applications.
In the office, your project managers, equipment managers, and payroll or accounting professionals can use FuelerPlus Manager software downloaded onto their PCs to approve fueler time cards and eliminate double entry into accounting. They can view and manage real-time fuel and fluid usage and see actual costs to better manage equipment usage and efficiency.
---
FuelerPlus Mobile puts fuel transaction reporting directly in your fueler's hands via smartphone (Android or iOS capability). Your fueler can enter his daily time card and all fuel and fluid dispensing data in the field, then send that data directly to the Manager system whenever he has internet or data access.
[blog-link-button type="fuelerplus" text="Learn About FuelerPlus Pricing"]
How many FuelerPlus licenses should I buy?
The number of FuelerPlus licenses your organization should purchase depends on your company size and number of users. Your company's license mix is customizable to suit your needs in the office and on the job site.
Discover which license structure is right for you »
HCSS bases the suggested number of FuelerPlus Manager licenses on the number of project managers, equipment managers, executives, and accounting personnel that will be accessing FuelerPlus at one time.
FuelerPlus Manager for the PC and laptop features shared licenses that can be used concurrently, so multiple users can be in the Manager system at one time. A typical purchase includes one Manager license for every two users, so that enough people can access the system at one time without being locked out.
View basic FuelerPlus pricing to gather a rough budget estimate »
FuelerPlus Mobile licenses for smartphones (iOS and Android capability) are individually named per user. These licenses belong to the individual user and can travel from device to device by logging into the app.
Since mobile licenses cannot be shared, you should purchase one license for each user accessing the Mobile system.