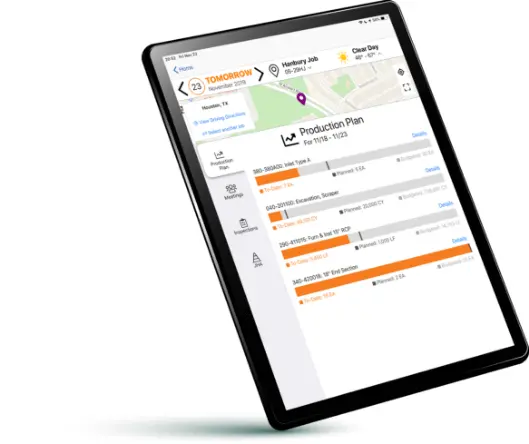 Software built for construction fits your needs and workflow at every stage of work
Easily solve your first problem with HCSS' innovative construction software, proven implementation process, and money-back guarantee on all new software purchases.
Then grow with us to make every aspect of your business more efficient.
Who trusts HCSS with their business?
+
Estimators
bid faster and smarter with Estimating & Bidding software.
+
Companies
HCSS works with more than 4,000 of the best construction companies in North America.
of the ENR Top 50
Heavy Civil Contractors use HCSS as their trusted software resource.
Empower Every Person in Your Company
Powering and learning from the best in construction as over 50,000 professionals across 4,000-plus companies use HCSS construction software each day.
Estimators
Superintendent
Project Managers
Safety Managers
Foremen
Executives
View Job Roles