See How HeavyJob Can Help You Improve Field Reporting
Streamline your operations between the field and the office with HCSS construction project management software. Digitize your construction time card process so your supers and foremen can submit their daily diaries more easily by not having to shuffle through paper time cards.
What Our HeavyJob Customers Are Saying
We're proud of all our products, including time card software, but we're even more proud of our customers who use it.
Shane Webley
Vice President of Operations
Johansen Construction Company
Watch Now (0:44)
Ross Rocco
Underground Foreman
Western Engineering Contractors Inc.
Watch Now (0:41)
Bill Casault
Shop Manager
Bear Creek Group
Watch Now (0:32)
Eugene Eshbach
Manager, Construction Information Systems
Allan Myers
Watch Now (0:50)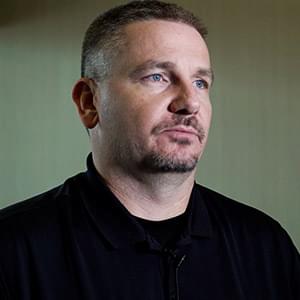 Phil Falkner
Operations Manager
Ed Bell Construction
Watch Now (0:49)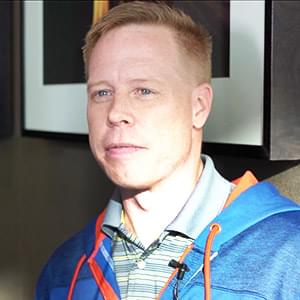 Jake Anderson
Project Controls Manager
Austin Bridge & Road, LP
Watch Now (1:08)
HeavyJob | Project Management Module
This new project management software addition to HeavyJob provides a clear path of communication to ensure the project starts on time and runs efficiently, without the slowdowns due to delayed responses.
Catch issues early by documenting changes.
Whether the issue starts on the plan sheet or in the field, document changes right away to catch errors earlier in a job.
Collaborate with your owners and subcontractors.
Reduce risk by having a full archive of correspondence records related to RFIs and submittals.
Organize important project documents.
Sort and filter up-to-date job documentation no matter where you are.
Access powerful data, all in one place.
Integrate with other HCSS solutions and popular productivity tools, like Microsoft Office Suite.
* Available with HeavyJob | Manager subscriptions
Used to Track Job Costs for Some of the Top Construction Companies
Our construction project management software is scalable to fit your company's needs. No matter the size of your crew, HeavyJob helps you easily track and manage production by connecting your office to the field.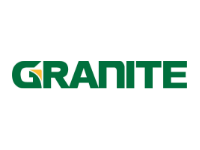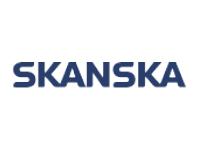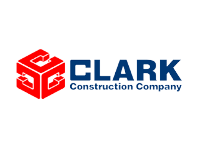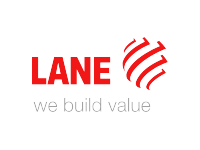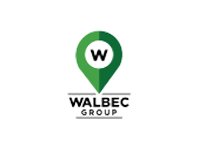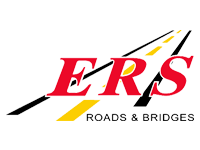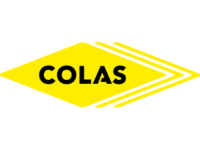 How HeavyJob Fits Into the HCSS Suite
Profit is made in the field. We offer a full suite of products that can help you through every stage of a project, from bid to completion. Send maintenance requests to Equipment360, perform safety meetings and inspections in HCSS Safety, and send production data to HeavyBid for more accurate estimates.
YOUR BUSINESS
---
---
Estimating & Bidding
HeavyBid
Unit price & lump sum bids
Rapid estimate creation from:

Libraries
Past estimates
Calculation routines
Assemblies
DOT imports
RSMeans data (option)
Richardson data (option)

Analysis tools
Rapid change tools
Comparisons to estimate and actual production history (w HeavyJob)
Invitation to bid
Quote management
Cost spreading routines
Multiple pricing options
Multiple bid proposal formats
Electronic bid submittals
Budget export to accounting
Budget export to HeavyJob
RFIs (2018)
HCSS Plans
Quantity takeoff
Annotation capabilities
Document control
Version control
Field Management
HeavyJob
Simple & easy interface
Diaries
Time cards
Progress quantities
Photos
Materials & subs
Production analysis
Real-time cost feedback
Production planner
Needs requests
Skills & certifications
HCSS Plans
Quantity takeoff
Annotation capabilities
Easy attachment to submittals, etc.
Instant field to office communication
Responsibility assignments
Record "As-Built"
Document control
Version control
HCSS Safety
Meetings
Inspections
Observations
Near misses
Incidents
JHAs
Skills & certifications
HCSS Employee App
Simple interface
Clock in/out
Payroll hour verification
Equipment inspections
Safety observations
Custom items such as "not injured"
Multi-employee time clock kiosk
Upcoming schedules (w/ Dispatcher)
Cost code hours (2018)
HCSS Trucking
Easy smartphone truck identification
Easy recording of loads/dumps
Quantity capture
Foremen/operators as ticket takers
Unattended site logging
Internal & external trucks
Project Management & Job Costing
HeavyJob
Time card approvals
Production reports
Change orders
T&M billing
Forecasting
Pay estimates
Job cost reports
Payroll hour reports
Accounting TrueUp (w/ DIS)
RFIs (2018)
Submittals (2018)
Document tracking (2018)
HCSS Plans integration
HCSS Plans
Quantity takeoff
Annotation capabilities
Document control
Version control
HCSS Safety
Inspections, Near Misses, Incidents
Free safety observations for all employees
Leading indicator analysis from field data
Closed-loop follow-up process for issues
1,000 standard meetings, inspections, JSAs
Meetings, inspections, & JSAs are customizable
Critical meeting topics can be pushed to field
OSHA reporting
Skills and certifications
Quality reports (2018)
Dispatching & Scheduling
HCSS Dispatcher
Electronic "Magnet Board" Scheduling of people, equipment, materials, trucks, inventory, and small tools
Snapshot of past, present & future
True up locations vs HeavyJob timecards
Driver move assignments
Rentals
Management of future "needs"
"Needs" import from HeavyBid
Foremen "needs" from HeavyJob
Crew export to HeavyJob
Dispatching report to HeavyJob
Show up instructions to employees
Safety, Quality, & Skills
HCSS Safety
Inspections, near misses, incidents
Free safety observations for all employees
Leading Indicator analysis from field data
Closed-loop follow up process for issues
1,000 standard meetings, inspections, JSAs
Meetings, inspections, & JSAs are customizable
Critical meeting topics can be pushed to the field
OSHA reporting
Skills and certifications
Quality reports starting in 2018
Inspections
HCSS Inspections
Equipment Inspections
Field Equipment Inspection Data
Drive Vehicle Inspection Reports
Pre and post-trip inspections
Customized inspections
Forms
HCSS Forms
Free with HeavyJob or Safety
Customizable mobile forms
PDF fillable forms
Autofill from Time Cards (w HeavyJob)
Fleet Management
Equipment Maintenance
Preventive maintenance
Work orders
Work order Assignment/Scheduling
Mobile mechanic app
Equipment repair history
Equipment inspections
Field equipment inspection data
Field maintenance requests
Automated meter readings (w/ GPS)
Telematics data reporting (w/ GPS)
Warranty tracking
Inventory/parts management
Utilization reporting
Idle time reporting
Replace or repair dashboard
Fuel Tracking
Mobile phone app
Fuel & fluid tracking
For fuel truck drivers, foremen, lowboy drivers, etc.
Transactions to/from trucks/tanks
Third-party fuel card interfaces
Fuel charged to equipment/jobs
Fuel analysis report
Telematics/GPS
Mixed fleet data in one location
HCSS GPS hardware
OEM GPS data integration
Aggregated HCSS + OEM GPS data
Interface to other HCSS Software
Location, meter, idle time, fuel level, fault codes
Stolen equipment alerts
Geofence entry/exit logs
Mobile geofence reporting
Cycle time reporting
Equipment utilization reporting
Customized alerts:Speeding, hard braking, etc.
Trucking
Automation of truck tickets
Simple & accurate verification of loads
Quantity capture
Fewer payment conflicts & discrepancies
Possible elimination of ticket takers
Unattended site logging
Internal & external trucks
Integration with HeavyJob
Broker portal with real-time reporting
More (2018)
DOT & Other Interfaces
D.O.T. & Other Interfaces
Nearly all state DOTs
Download of biditems
Download of avg. bid prices
Upload of bid prices
Some cities & counties
Private services such as Amtek
Spreadsheets
Payroll & Accounting Interfaces
Payroll & Accounting Interfaces
Budget export from HeavyBid
Payitem export from HeavyBid
Vendors and subs from HeavyBid
JD Edwards (custom)
Labor & equipment hours from HeavyJob
Quantities from HeavyJob
Jobs, equipment, employees & cost codes to HeavyJob
Accounting Systems
Viewpoint family
Dexter & Chaney
Sage family
JD Edwards (custom)
CMIC (custom)
Foundation
Explorer family
Quickbooks
PeachTree
Most Others
---
Backed By:
Cloud Hosting
Professional Services
24/7/365 Instant Support
12-Month Money Back Guarantee
Projects Managed with HeavyJob
HeavyJob is designed to manage work across all civil industries and disciplines including excavation, underground, concrete, highway, pipeline, mining, plants, and other heavy construction.
View More Projects
Case Studies
Watch videos or read articles about how HeavyJob has impacted companies nationwide.
Frequently Asked Questions
Find answers to some key questions you may have regarding HeavyJob or HCSS.
What type of contractor uses HeavyJob?
HeavyJob is designed for companies looking to automate field time entry without making their foremen feel like data entry clerks; those looking to collect more field data, store it for easy retrieval, reduce paper, and make quicker data-driven decisions to improve productivity; and those trying to improve processes between the field, estimating, accounting, and safety departments.
What size contractor uses HeavyJob?
HeavyJob is designed for small contractors trying to grow efficiently and for medium and large contractors looking to become more efficient and effective in the field.
How long has HeavyJob been around?
HeavyJob was created in 1998 for desktop computers, laptops, and palm pilots. Since 2012, it has also been available for tablets and smartphones.
Can I buy HeavyJob on a monthly subscription model?
Yes, HeavyJob has options for monthly subscriptions or traditional software licenses.
Can HeavyJob help me track RFIs?
Yes. The Project Management module in HeavyJob allows you to generate, track, and manage Submittals and RFIs, and Issues based on third-party contact information.
Why does HCSS have a 12-month money back guarantee on the software?
At HCSS, we expect you to get the intended value out of the products we offer and to get your money back if you do not achieve your objectives using our software.
How can I justify the ROI of HeavyJob to my boss?
HeavyJob helps you to:
Catch errors early and make corrections while they can impact the job.
Allow field people to better understand how jobs were estimated.
Perform faster time card entry in the field.
Eliminate the logistics of paper time cards.
Efficiently record field notes and photos.
Reduce time gathering claim information.
Reduce time revising hour, quantity, and cost code information.
Reduce the use of secondary production spreadsheets.
Eliminate the handling and storage of paper.
Reduce calls to the field investigating anomalies.
Reduce paycheck disputes and manual checks.
Better communicate between the office and the field.
Is there less expensive field entry and reporting software than HeavyJob?
If you are only trying to solve one specific issue, such as time entry, there are cheaper software options available. However, those software systems tend to fail to make lasting change, as foremen feel like they have become data entry clerks for your company's payroll department. The most expensive thing you can do is waste the time of valuable people in the field by rolling out inappropriate software.
Does HeavyJob integrate with any other HCSS Software?
HeavyJob integrates with HeavyBid, HCSS Safety, HCSS Plans, HCSS Telematics, Equipment360, HCSS Dispatching, and HCSS Trucking to form a complete solution for your company.
Can I get more than a dozen hand-picked references?
You should expect software companies to allow you to see their references without having them handpicked. You can see ours
here
.
How long does HeavyJob Implementation take?
HeavyJob implementation can be done either in-person, with two to three days of planning at our Sugar Land, Texas, location and two days onsite at your company, or online using our trainers and the HCSS Academy. This implementation allows everyone in your company to get on the same page, change your processes to accommodate your new software, and ensure success in adoption. Throughout the process, the HCSS Project Management team will perform regular check-ins to ensure that your implementation is on track. Overall, 95 percent of our customers are completely operational within 90 days of beginning implementation.
For the traditional purchase model, how long are free support/upgrades included?
Software and 24/7 support are included FREE for an entire year. After the first year, an annual maintenance fee will allow you continued access to 24/7 support and any software upgrades and new version releases.
Why is HeavyJob an improvement over paper processes or spreadsheets?
HeavyJob eliminates multiple entry and data errors and connects the field to the office in a way that paper can't. It also allows you to connect your budget from HeavyBid and electronically transfer time and production data to your accounting system.
Is HeavyJob just a timecard program?
HeavyJob does much more than just digitize your time cards. In fact, the advantages of helping the field find and correct problems early and plan ahead to improve efficiency significantly dwarf the benefits of the time cards.
How long will it take my foremen to learn HeavyJob?
HeavyJob is extremely easy to use. In fact, most foremen can begin to enter their own time cards within an hour using the iPad, and within a week they are usually pretty efficient with the basics of HeavyJob.
Is it true that foremen love HeavyJob?
Yes! Many foremen tell us that they love using HeavyJob, and it is common for us to hear them say, "I will never go back to paper." Once a foreman learns how to check his production and plan ahead, he understands that there is something in it for him – he is not just using HeavyJob to eliminate work for someone else.
Will HeavyJob save my foremen time?
Yes. Our customers consistently tell us that HeavyJob has cut their time and production entry in half. The best foremen use that extra time to check production against the budget and plan for tomorrow.
Can HeavyJob make foremen better at their jobs?
HeavyJob helps your foremen better understand the estimator's original plan, run "what-if" scenarios, and plan future work, and run it by a superintendent or project manager. Over time, foremen can improve their planning and job costing to help them further their careers. They can use technology to communicate production and safety goals and use electronic plans to illustrate what to do on-screen, helping them to be more effective leaders.
How does HeavyJob reduce entry errors?
HeavyJob eliminates the errors that come with handwriting and double entry, and the process of calculating unit costs and production and comparing them to the budget helps catch cost coding errors.
How does HeavyJob help catch construction errors quickly?
After the foreman enters his crew's time and quantities, he can see how they did for the day compared to the estimate so that by end of day he can spot and start correcting issues. People in the office get access to the same data as soon as it's submitted, allowing them to catch and correct errors much faster. HeavyJob can even identify these errors ahead of time as you train your foremen to make "production plans" for tomorrow each day.
How does HeavyJob improve communication?
With HeavyJob, everyone sees the same production and cost information at the same time so they are on the same page with any issues. The estimator's original plan is always available for the job team to reference, and production plans can be set, shared, and approved prior to work starting.
Why does HeavyJob dramatically improve documentation?
HeavyJob allows you to capture notes, annotated photos, fillable forms and mark them with the correct job, date, and person who entered it. These are instantly searchable in the event of a claim or other issue.
How does HeavyJob improve in the retrieval of information?
HeavyJob allows data to be searched and indexed (marked) to support claims or other issues. This data is easily accessed even when the job is completed. This is even more valuable if you have jobs with extremely long warranty periods.
How does HeavyJob help the field know what the estimator was thinking?
With HeavyJob and HeavyBid, the field team always has access to the kind of crew the estimator was expecting to use, the productions expected to reach, how quantities were calculated, and any notes about assumptions, conditions, etc., in order to help them build based on the estimate.
How can HeavyJob inexpensively give smaller companies the process of large companies?
Many smaller companies choose to systemize their operations early. HeavyJob allows you to do this by helping to create a good structure that allows you to improve communication throughout the business and grow efficiently. You can also do more with less, thus growing without much extra expense.
How does HeavyJob help the project manager?
HeavyJob gives the project manager access to estimate notes and plans and allows him to lead the project well, and with help, by giving the foremen and superintendents the ability to see their production goals and job costs daily to stay on track and plan for tomorrow. The project manager can also use HeavyJob to stay on top of the time cards he needs to approve and the job site notes and photos, change orders, quantities, materials, billings, and forecasts he needs to track to improve efficiency.
How does HeavyJob improve the relationship between the foremen, estimator and the project manager?
HeavyJob gives everyone involved in the project more visibility into each other's work. The foreman and project manager get to see the estimator's original plans. The project manager and estimator get to check on how the job is doing based on the foreman's daily production, and the foreman gets to make production plans to get back on track, with the ability to send it to the project manager or estimator for feedback. The estimator then gets access to historical achieved productions from the field to improve future estimating accuracy.
How can I use HeavyJob to help my project managers run more jobs?
The project manager can use HeavyJob to spread the workload by allowing foremen and superintendents to look at their production goals and job costs daily to stay on track and plan for tomorrow. Over time, foremen and superintendents can step up to help project managers run projects. The project manager can access information about jobs from anywhere, using laptops or mobile devices to effectively monitor multiple jobs at once.
Can HeavyJob help my foremen and superintendents run multiple jobs at once?
Yes. HeavyJob can help foremen and superintendents teach certain crew members how to enter information, allowing them to grow in their careers. These crew members can also take and annotate photos and notes on the job site and submit them to the office, and crew leads and project managers can stay on top of all of their jobs from anywhere, even when they're not on site.
How does HeavyJob help the payroll department?
HeavyJob reduces or eliminates double entry of labor hours and production into your accounting system, and it eliminates the illegible handwriting or hand entry errors associated with paper time cards. Time card accuracy is better than with paper because the foreman has context for what he is entering.
How does HeavyJob make my estimators better if I have HeavyBid?
With HeavyJob and HeavyBid, the estimator gets access to historical achieved productions from the field to help him get better at using realistic productions over time, improving future estimates. It also gives them more accountability to the field because project managers can see notes and estimated quantities, and they can provide feedback to help estimators improve estimates.
How can HeavyJob improve my foremen and superintendent review process?
HeavyJob offers an optional two-level approval process that makes it easy to track what is reviewed and approved. Revisions are tracked so foremen can be coached to improve, and production plans can be done together so everyone is on the same page.
How can HeavyJob help with career development?
HeavyJob allows you to give crew members additional responsibilities that can help them develop into foremen, and foremen and superintendents can improve their abilities in planning, job costing, and leadership, moving them closer to project managers. Project managers and estimators can improve their understanding of each other's job roles to expand their capabilities.