Construction Project Management Tools
Stay on top of the considerable amount of field data on a daily basis, including costs and productions, issue RFIs and submittals, track change orders, and easily prepare time and material (T&M) payment requests through HeavyJob.
HeavyJob gives project managers access to estimate notes and allows them to lead the project well, and with help, by giving the foremen and superintendents the ability to see their production goals and job costs daily in order to stay on track and plan for tomorrow. To improve efficiency, project managers can also use HeavyJob to stay on top of the time cards they need to approve and the job site notes, change orders, billings, and forecasts they need to track.
Ask our customers why they trust HeavyJob–and why Project Managers love it.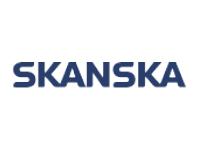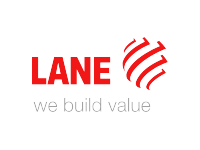 Case Study
Learn how project managers and other professionals at BOND Civil & Utility Construction utilize HeavyJob project management software to manage their typical 60 simultaneous projects, 250 full-time employees, and 650 to 1,000 labor workers during peak construction periods.
Get a Full Picture of the Field to Complete Your Projects with Ease
Learn about some of the other HCSS software features that project managers in the construction industry use on a daily basis.
Project Management
---
With quantity tracking, time cards, and more right on your phone or tablet, you can be more productive in your project management processes.
Learn About HeavyJob
Expedite Your RFI Process
---
RFI tracking software through HeavyJob connects everyone remotely while automatically tracking all activities relating to your RFI.
Learn About RFI Tracking
Never Guess About a Submittal
---
Always know your submittal statuses in the office and the field to ensure contractors and project managers stay on the same page throughout the project.
Learn About Submittals
Your first product
Start with our field entry & project management software loved by foremen, superintendents & PMs.
Learn About HeavyJob
Who trusts HCSS with their business?
of the ENR Top 50
use HCSS as their trusted software resource.
+
Companies
HCSS works with more than 4,000 of the best construction companies in North America.
Actions speak louder than words