See How HeavyBid Can Help You Bid Faster
Bid more work in less time by cutting out extra steps and eliminating guesswork with HCSS construction estimating and bidding software.
Activities and bid items can be built on the fly, copied from any previous estimate, or pulled from a list of standardized activities of work. In this example, see how fast you can build a complete DOT estimate.
Watch the Video (4:55)
Quickly pull estimate details into quote folders. Solicit quotes and analyze them against other subcontractors or your own self-performed work then update your estimate with the quotes you've selected.
Watch the Video (3:27)
Improve productivity dramatically by copying from previous bids and automatically computing numbers.
Watch the Video (2:30)
Build your own repetitive calculations in a library to quickly perform complex calculations. You specify the inputs, compute the outputs, and then map the final output numbers into cells in the estimate.
Watch the Video (3:50)
Quickly build multiple items using assemblies which allow you to select items needed for an estimate while saving information in your notes.
Watch the Video (5:58)
Access your production history to compare your most recent bid to previous bids and actual, completed jobs if you own our HeavyJob software.
Watch the Video (4:11)
Easily import from Primavera or Microsoft Project to HeavyBid, where they can be reviewed to meet requirements then re-exported.
Watch the Video (3:24)
Projects Won with HeavyBid Construction Estimating Software
HeavyBid construction estimating software is designed to bid work across all civil industries and disciplines including earthwork, underground utility, highway, pipeline, mining, concrete, plants, and other heavy construction.
View More Projects
Grow Your Business by Managing and Tracking Prospective Work
HeavyBid Pre-Construction is a tool that helps you manage prospective work in every stage. This fully customizable web-based program allows you to create a workflow that takes the project from prospective job through the bidding process into job creation.
Feel empowered over your project backlog.
Feel more confident that the right information is being tracked. With this single entry point, you can ensure that everyone is on the same page and in the same system.
Connect directly to your estimate.
Start tracking in HeavyBid Pre-Construction to get project information into your new estimate, and send estimate costs and totals back out to your company-wide projects list.
Know your team's bandwidth.
View your current and potential upcoming work to efficiently make decisions on resource allocation and management and decide whether to go after new projects.
Track and view data your way.
Decide which information is important to keep tabs on for your projects and create countless ways to visually organize it so you can drive your business forward with data-based decisions.
How HeavyBid Fits Into the HCSS Suite
Every job starts with an estimate. We offer a full suite of products that can help you through every stage of a project, from bid to completion. Send your estimate data to HeavyJob to easily build your project and gather real production history for future bids.
YOUR BUSINESS
---
---
Estimating & Bidding
HeavyBid
Unit price & lump sum bids
Rapid estimate creation from:

Libraries
Past estimates
Calculation routines
Assemblies
DOT imports
RSMeans data (option)
Richardson data (option)

Analysis tools
Rapid change tools
Comparisons to estimate and actual production history (w HeavyJob)
Invitation to bid
Quote management
Cost spreading routines
Multiple pricing options
Multiple bid proposal formats
Electronic bid submittals
Budget export to accounting
Budget export to HeavyJob
RFIs (2018)
HCSS Plans
Quantity takeoff
Annotation capabilities
Document control
Version control
Field Management
HeavyJob
Simple & easy interface
Diaries
Time cards
Progress quantities
Photos
Materials & subs
Production analysis
Real-time cost feedback
Production planner
Needs requests
Skills & certifications
HCSS Plans
Quantity takeoff
Annotation capabilities
Easy attachment to submittals, etc.
Instant field to office communication
Responsibility assignments
Record "As-Built"
Document control
Version control
HCSS Safety
Meetings
Inspections
Observations
Near misses
Incidents
JHAs
Skills & certifications
HCSS Employee App
Simple interface
Clock in/out
Payroll hour verification
Equipment inspections
Safety observations
Custom items such as "not injured"
Multi-employee time clock kiosk
Upcoming schedules (w/ Dispatcher)
Cost code hours (2018)
HCSS Trucking
Easy smartphone truck identification
Easy recording of loads/dumps
Quantity capture
Foremen/operators as ticket takers
Unattended site logging
Internal & external trucks
Project Management & Job Costing
HeavyJob
Time card approvals
Production reports
Change orders
T&M billing
Forecasting
Pay estimates
Job cost reports
Payroll hour reports
Accounting TrueUp (w/ DIS)
RFIs (2018)
Submittals (2018)
Document tracking (2018)
HCSS Plans integration
HCSS Plans
Quantity takeoff
Annotation capabilities
Document control
Version control
HCSS Safety
Inspections, Near Misses, Incidents
Free safety observations for all employees
Leading indicator analysis from field data
Closed-loop follow-up process for issues
1,000 standard meetings, inspections, JSAs
Meetings, inspections, & JSAs are customizable
Critical meeting topics can be pushed to field
OSHA reporting
Skills and certifications
Quality reports (2018)
Dispatching & Scheduling
HCSS Dispatcher
Electronic "Magnet Board" Scheduling of people, equipment, materials, trucks, inventory, and small tools
Snapshot of past, present & future
True up locations vs HeavyJob timecards
Driver move assignments
Rentals
Management of future "needs"
"Needs" import from HeavyBid
Foremen "needs" from HeavyJob
Crew export to HeavyJob
Dispatching report to HeavyJob
Show up instructions to employees
Safety, Quality, & Skills
HCSS Safety
Inspections, near misses, incidents
Free safety observations for all employees
Leading Indicator analysis from field data
Closed-loop follow up process for issues
1,000 standard meetings, inspections, JSAs
Meetings, inspections, & JSAs are customizable
Critical meeting topics can be pushed to the field
OSHA reporting
Skills and certifications
Quality reports starting in 2018
Inspections
HCSS Inspections
Equipment Inspections
Field Equipment Inspection Data
Drive Vehicle Inspection Reports
Pre and post-trip inspections
Customized inspections
Forms
HCSS Forms
Free with HeavyJob or Safety
Customizable mobile forms
PDF fillable forms
Autofill from Time Cards (w HeavyJob)
Fleet Management
Equipment Maintenance
Preventive maintenance
Work orders
Work order Assignment/Scheduling
Mobile mechanic app
Equipment repair history
Equipment inspections
Field equipment inspection data
Field maintenance requests
Automated meter readings (w/ GPS)
Telematics data reporting (w/ GPS)
Warranty tracking
Inventory/parts management
Utilization reporting
Idle time reporting
Replace or repair dashboard
Fuel Tracking
Mobile phone app
Fuel & fluid tracking
For fuel truck drivers, foremen, lowboy drivers, etc.
Transactions to/from trucks/tanks
Third-party fuel card interfaces
Fuel charged to equipment/jobs
Fuel analysis report
Telematics/GPS
Mixed fleet data in one location
HCSS GPS hardware
OEM GPS data integration
Aggregated HCSS + OEM GPS data
Interface to other HCSS Software
Location, meter, idle time, fuel level, fault codes
Stolen equipment alerts
Geofence entry/exit logs
Mobile geofence reporting
Cycle time reporting
Equipment utilization reporting
Customized alerts:Speeding, hard braking, etc.
Trucking
Automation of truck tickets
Simple & accurate verification of loads
Quantity capture
Fewer payment conflicts & discrepancies
Possible elimination of ticket takers
Unattended site logging
Internal & external trucks
Integration with HeavyJob
Broker portal with real-time reporting
More (2018)
DOT & Other Interfaces
D.O.T. & Other Interfaces
Nearly all state DOTs
Download of biditems
Download of avg. bid prices
Upload of bid prices
Some cities & counties
Private services such as Amtek
Spreadsheets
Payroll & Accounting Interfaces
Payroll & Accounting Interfaces
Budget export from HeavyBid
Payitem export from HeavyBid
Vendors and subs from HeavyBid
JD Edwards (custom)
Labor & equipment hours from HeavyJob
Quantities from HeavyJob
Jobs, equipment, employees & cost codes to HeavyJob
Accounting Systems
Viewpoint family
Dexter & Chaney
Sage family
JD Edwards (custom)
CMIC (custom)
Foundation
Explorer family
Quickbooks
PeachTree
Most Others
---
Backed By:
Cloud Hosting
Professional Services
24/7/365 Instant Support
12-Month Money Back Guarantee
Used to Bid Work for Some of the Top Construction Companies
Our construction bidding software is scalable to fit your company's needs. Whether your projects are worth $10,000 or $1 billion, HeavyBid helps streamline your entire construction estimating process, so you can get accurate bids out the door quickly and keep your guys working – regardless of your company's size.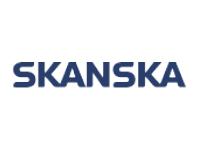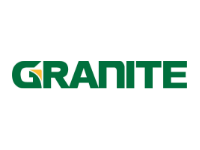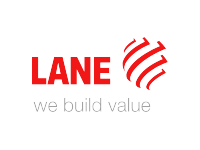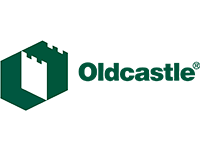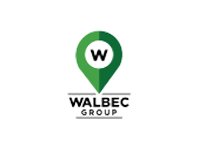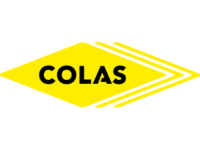 What Our HeavyBid Customers Are Saying
Meet some of the people who use HCSS construction estimating software and how it's making their lives easier.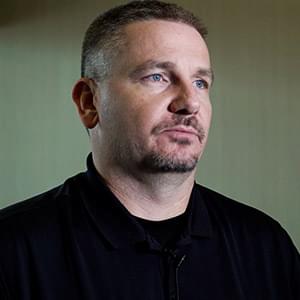 It definitely increased our revenue, increased our market share, and ultimately increased our profitability.
Phillippe Falkner
Operations Manager
Ed Bell Construction
Play Full Response (0:43)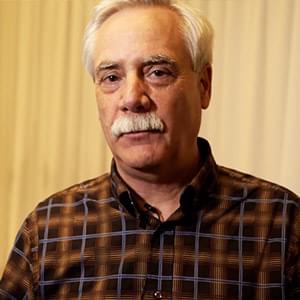 To tell you the truth I'm not sure how we would estimate if we didn't have HeavyBid.
Hal Fuglevand
Vice President
Knife River
Play Full Response (0:36)
HeavyBid allows us to adapt to what the market is demanding.
Daniel Buckley
Senior Vice President
Anchor Construction
Play Full Response (0:40)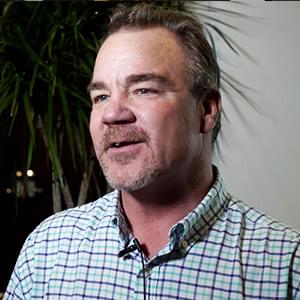 We are able to kick out more estimates, more accurately.
Jerry Middleton
Chief Estimator
Ford Construction
Play Full Response (0:24)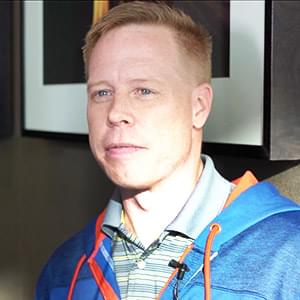 We're now spending more time in those bids, thinking critically about how we should bid the job.
Jake Anderson
Project Controls Manager
Austin Bridge & Road, LP
Play Full Response (0:25)
Jeff Saunders
Estimator/Performance Manager
CRH
Play Full Response (0:29)
Case Studies
Watch videos or read articles about how HeavyBid has impacted companies nationwide.
Frequently Asked Questions About HeavyBid
Find answers to some key questions you may have regarding HeavyBid or HCSS.
What size contractor uses HeavyBid?
HeavyBid comes in three different levels to fit companies of all sizes, from small contractors typically bidding projects worth $100,000+ to large contractors bidding projects in the billions of dollars.
What type of contractor uses HeavyBid?
The typical HeavyBid customer is an infrastructure contractor that builds highways, bridges, dams, tunnels, airports, railroads, utilities, pipelines, or wastewater treatment plants or does earthwork such as land clearing, excavation, and mining. These contractors use crews and heavy equipment and typically do unit price work, such as DOT work or non-typical large facilities like stadiums and power plants. Those wanting to standardize their vertical and horizontal construction divisions, or job owners and engineering firms needing to make capital budget estimates may also use HeavyBid.
Will HeavyBid work for DOT work?
Yes. A huge percentage of our customers do DOT work. In fact, HeavyBid can download bid items from most states' DOTs and export prices back to their DOT applications.
Can I have multiple estimators in the estimate at once?
Yes. In fact, that is a major benefit of HeavyBid over spreadsheets. For example, we have had joint ventures estimated from multiple companies in multiple locations with as many as 25 estimators working on the same bid at once.
Will HeavyBid work on a standalone laptop?
Yes. Even if you have a network, HCSS recommends having HeavyBid on standalone laptops as a backup in case of network or internet failure near bid time.
Why is HeavyBid an improvement over spreadsheets?
HeavyBid is a multi-user software system that eliminates the formula errors and version issues of spreadsheets. HeavyBid allows you to build well-documented estimates that will be accessible as long as you need them, and it allows you to build complicated estimates with ease. In addition, HeavyBid provides you with instant 24/7 customer support for your last-minute bids and complicated estimates.
Are there any size limitations on HeavyBid estimates?
No. HeavyBid has been used to build joint ventures worth more than $4 Billion, and it is not uncommon to have 500 to 1,000 bid items in a unit price bid. In fact, we've seen estimates with more than 10,000 resources used in one HeavyBid estimate.
Can I get help quickly before an important bid is due?
Yes. HCSS is proud of our 24/7/365 instant support based at our Sugar Land, Texas, campus. You can expect support from a knowledgeable technician in three rings or less, and expect that our staff will bend over backwards to help you get your bid in on time.
How long does HeavyBid implementation take?
A typical implementation is two to four days at your office with one of our professional estimators, most having more than 20 years of estimating experience. HeavyBid Basic usually requires two days. HeavyBid Advanced three days, and Comprehensive four days. We actually expect you to be using HeavyBid for your estimating after we leave. Implementation for multi-divisional companies will take longer.
Is HeavyBid good for budget estimates?
Yes. Several cities, engineering firms, and public utilities use HeavyBid for that purpose. We also interface with RSMeans and Richardson's pricing data.
How does HeavyBid interface with Primavera and Microsoft Project?
HeavyBid's activity codes map to project management codes in Microsoft Project and Primavera P3, P5, and P6. HeavyBid then exports activities and durations, along with resources, to the project management software. Modified schedules and durations can then be imported back into HeavyBid, which can then be studied to see what has to be done to the estimate to achieve the new schedules.
Will HeavyBid send budget information to my accounting system?
HeavyBid provides standard interfaces at no charge to more than 30 accounting systems, including Viewpoint, Dexter & Chaney, Sage 300 (Timberline), QuickBooks, Foundation, Explorer, and other popular accounting software programs. Some interfaces require custom programming at an additional charge – including JD Edwards, SAP, CMIC, and sometimes Viewpoint.
Can I create change orders in HeavyBid?
Yes. You can add to or modify a copy of the original estimate, or you can create a change order estimate.
Will I be able to find estimators with HeavyBid experience?
Yes. More than 50,000 estimators in the United States and Canada currently use HeavyBid.
Can I get references from other customers on HCSS' construction estimating and bidding software?
Yes. We are proud of our references. Thousands are available
here
Is there less expensive estimating software than HeavyBid?
HeavyBid is professional estimating software designed to handle anything that will come up in estimates ranging from hundreds of thousands to billions of dollars. If most of your estimates are under $100,000, there are likely less expensive and more appropriate solutions. Typically, HeavyBid's cost is less than $3,000 per estimator per year although it is sold as concurrent licenses and thus two or three part-time estimators and/or project managers could be sharing one license. Depending on the efficiency of your current estimating methods you should expect to improve estimator productivity from 25% to 100%. Don't forget that we provide instant 24/7/365 support which could be invaluable just before an important bid.
How can I justify the ROI of HeavyBid to my boss?
Our HeavyBid users tell us they are able to double their estimating output compared to spreadsheets and improve estimating productivity between 25 to 50% compared to other estimating software systems. This allows increasing your company's bid volume without hiring additional estimators as well as improving the quality of your estimates from spending more time analyzing the estimate rather than doing tedious work. If you integrate it with HCSS HeavyJob, in addition to the HeavyJob cost savings, your entire company becomes more efficient by tying the estimate and actual job data together for easy access by both estimators and project management.
How does your flexible coding structure give me a competitive advantage?
HeavyBid's coding system makes it easier to standardize across your company and to store data, such as costs, crews, productions and material, against those codes. A flexible coding structure also allows individual estimators or company divisions to have some latitude within the general framework to customize for their specialized way of estimating. If using HCSS HeavyJob, a consistent coding structure will allow you to look at actual job data with one keystroke while building your estimate and bring that back into your estimate as supporting notes.
Why should an estimator care that you have a HeavyJob product for field entry and project management?
Communication between the field and the office is the key to an efficient, profitable company. HeavyBid provides your estimators' productions, notes, crews, and calculations to anyone using HeavyJob field management software and provides feedback from the field to your estimators which they can use in the future to justify their estimates of production. Also, at many companies, the estimators are the project managers and they will be in and out of both products constantly including estimating change orders while running the job.
If I have multiple divisions, do they all have to be set up the same?
If you purchase a HeavyBid Enterprise license, then each division of your company can have its own code libraries with their own data, and you will still be able to pool the concurrent user count across your enterprise.
If I'm not an infrastructure contractor, will HeavyBid be a fit?
Maybe. HeavyBid saves the most time for companies whose estimates include a lot of resources, crews, alternate construction methods, and a lot of thinking and analysis required to make a competitive bid. While HeavyBid works for any kind of estimating, there are more targeted solutions for many trade specialties such as mechanical, electrical, or roofing. HCSS does have a number of construction customers with both infrastructure and vertical construction divisions, so if you are looking to standardize both groups on the same software, HeavyBid works much better for vertical construction than vertical software does for
infrastructure construction
.
Will HeavyBid run on the HCSS Cloud?
Yes. With
HCSS Cloud
, HCSS takes care of system hardware, backups, and updates while giving you completely secure data and high availability. Your users will have the fastest performance possible, reducing your IT expenses and overhead with cloud based estimating software.
Do you have a users' group meeting where I can get together with other estimators?
Yes. HCSS has had Users Group Meetings every year since 1989. We currently host two meetings each year, in January and February, with more than 1,500 users in attendance – around half of them are estimators. At HCSS Users Group Meetings, you will learn from both HCSS and other customers on how to improve your estimating, suggest additions or changes to improve the software, and learn about other HCSS products to improve your productivity.
What would performance be on a $1 billion estimate with thousands of resources?
Estimate entry into HeavyBid is typically nearly instant, regardless of estimate size, and reports rarely take more than one minute to produce. Major changes throughout a large estimate (such as a change to a labor rate that is used 300 times) may take a minute or so, and the bid summary process (summarizing the bid and running cost-spreading routines to arrive at unit prices) might take 7 or 8 minutes on an estimate with many thousands of resources.
Has anyone taken advantage of your 12-month money back software guarantee?
Yes, in 2018 four customers returned their HeavyBid and in 2019 there were 11 who did so. About half of those found that it was not going to work for their type of work and the rest for an assortment of reasons. At HCSS, we believe that you should be delighted with both our software and support, and that it should be a dramatic improvement over your current process - if it is not, we don't expect you to pay for it.