Real-Time Equipment Alerts to Prevent Downtime & Renting
Fleet managers, shop foremen, and anyone who manages an equipment fleet and is responsible for mitigating equipment downtime can use HCSS Telematics to set up custom alerts so they can be alerted to potential machine issues in real-time.
HCSS Telematics obtain critical machine data directly from the equipment's ECU such as fluid temps, mileage, hours, and more.
Populate Time Cards
In combination with HeavyJob, foremen can use GPS equipment hours to populate time cards.
Real-time Sensor Data
Sensor data directly from the equipment's ECU to prevent issues in real-time.
Protect Diesel Particulate Filters
Shop foremen can be alerted to soot load percentages to ensure diesel particulate filters do not become permanently damaged.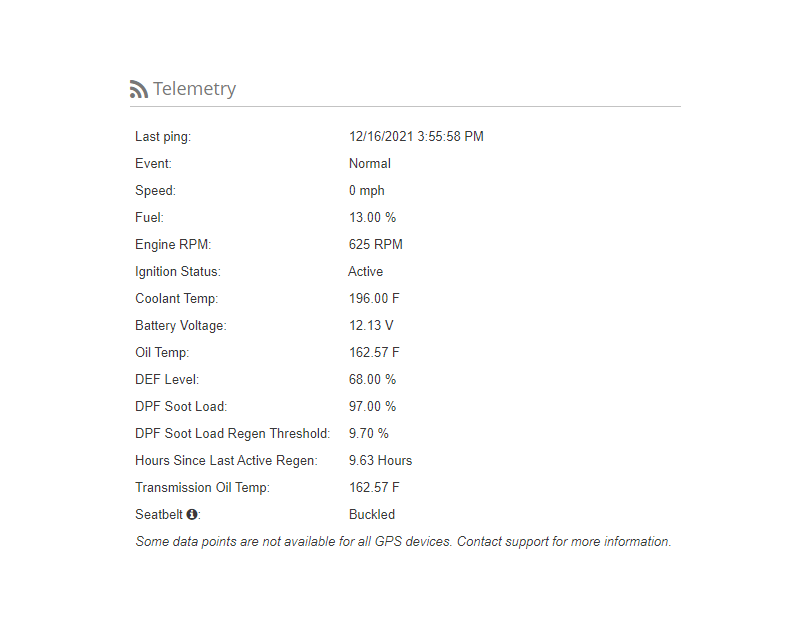 Your first product
A comprehensive GPS solution that can help you manage your entire mixed fleet and achieve maximum construction equipment utilization.
Learn About HCSS Telematics
Start with our field entry & project management software loved by foremen, superintendents & PMs.
Learn About HeavyJob
Actions speak louder than words