Measure Quantities Accurately & Quickly Export Surfaces
Simply draw borders around an area for automatic volume calculations and analysis. With construction drone software through HCSS Aerial, you can effortlessly export data in a wide range of file formats such as DXF, LAS, TIF, OBJ, and SHP.
Track Progress & Compare Design Files Against Construction
Stay on schedule by monitoring execution progress and comparing work executed with design plans. Also, measure earthwork quantities from the 3D HCSS Aerial image and put them into a new HCSS database that can be accessed by everyone using HeavyJob.
Ask our customers why they trust HCSS Aerial–and why Project Managers love it.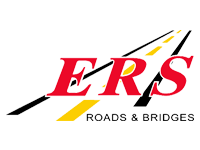 Purpose-built for heavy civil & infrastructure construction.
Drone Reporting
Generate survey-grade maps & produce reports in hours.
Job Site Simulation
Visualize progress for the full project lifecycle.
HeavyJob Integration
Measurements & quantities data integration.
Data Security
Customer data stays private.
| ERS Roads & Bridges
Josh Phillips
We joined at the ground floor of HCSS Aerial. We had been using drone photogrammetry for a few years prior but since we began using HCSS Aerial, we were able to expand our usage of our drone because of the reduced time processing and the easily accessible program.
| Q&D Construction
Fred Hatcher
HCSS has been very responsive to our needs and feedback. We got in early and requested some additions. They added those things pretty quickly and continue to improve. They also have good ideas on integrating products in HCSS that we are looking forward to.
| Interstate Rock Products
Kyson Spendlove
In our case we have seen a great benefit of using HCSS Aerial. We went from having to go out into the field and survey each stockpile and new concrete/asphalt by hand. Now it is easier than ever and has saved us time, which has allowed us to focus on the most important things while the drone simplifies our work. When it comes to getting your money's worth out of HCSS Aerial it has happened overnight for our company."
| Pihl Excavating
Aaron Dort
I've found it very user friendly and accurate. The support team is very responsive to issues and feature suggestions. It seems to be getting better all the time.