HCSS Aerial
Smart Drone Software for Your Job Sites
Keep your jobs on track and on budget with less expensive and more accurate construction drone mapping and reporting software.
Try for FREE.
Get started in minutes.
HCSS Aerial is purpose-built for heavy civil and infrastructure construction, so it easily combines with your existing processes for hassle-free, fast adoption.
Measure Quantities Accurately
Simply draw borders around an area for automatic volume calculations and analysis.
Quickly Export Surfaces

With HCSS Aerial, you can effortlessly export data in a wide range of file formats such as DXF, LAS, TIF, OBJ, and SHP.
Track Progress

Run side-by-side comparisons of your construction site across selected dates.
Compare Design Files Against Construction

Stay on schedule by monitoring execution progress and comparing work executed with design plans.
Integrate Quantities with HeavyJob

Measure earthwork quantities from the 3D HCSS Aerial image and put them into a new HCSS database that can be accessed by everyone using HeavyJob.
One of the great benefits of HCSS Aerial is being able to review the construction site as your work progresses. Being able to view changes to the site as the work progresses has been able to help us demonstrate timelines of events to owners and clients"

William Hoban

President
Enviro-Ex Contracting Ltd
The choice of leading innovative companies.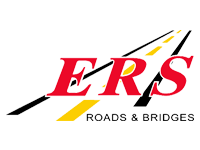 Data Security
HCSS Aerial ensures that customer data stays private.
HCSS Aerial's architecture supports state of the art security conventions and practices.
Try HCSS Aerial For Free:
You are currently using other drone software. Quickly upload previous flight images and see why HCSS Aerial is better.
You don't have a drone and want to try Aerial on one of your sites. We can arrange a couple of flights at no cost to you.
You don't have a drone and want to see how Aerial works using sample sites. We can give you the Aerial experience without flying your own drone.
You don't have a drone but want to start a drone program from scratch. We can advise you every step of the way from buying a drone through sophisticated Aerial use.
You have a drone but don't know what to do with it. We will walk you through the experience at no cost to you taking into account the kind of drone that you have.
No matter what your situation might be, the HCSS Aerial team is here to help you!