FMCSA Compliance & Driver App for Driver Vehicle Inspection Reports (DVIRs)
HCSS' eld software helps fleet managers at construction companies become or remain compliant with federal regulations such as the Federal Motor Carrier Safety Administration (FMCSA) mandate in 2017. HCSS eLogs tracks a driver's Hours of Service (HOS) and automates driving events based on vehicle movements, which is a requirement for compliance.
HCSS eLogs includes a driver app for smartphones or tablets and a website where fleet managers can review Driver Vehicle Inspection Reports (DVIRs), driver statuses, previous violations, daily driver logs, and more.
Track DVIRs
View and track Driver Vehicle Inspection Reports (DVIRs).
IFTA Reporting
Easily gather fleet data for International Fuel Tax Agreement (IFTA) reporting.
FMCSA Compliance
Automatically comply with FMCSA regulations including ELD reporting and engine synchronization requirements.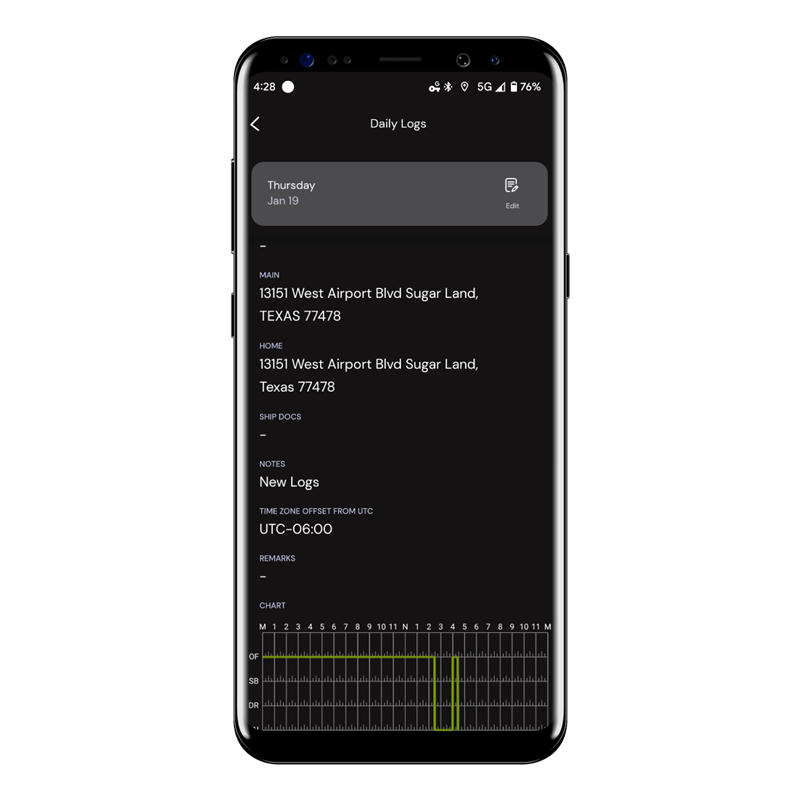 Your first product
A comprehensive GPS solution that can help you manage your entire mixed fleet and achieve maximum construction equipment utilization.
Learn About HCSS Telematics
Start with our field entry & project management software loved by foremen, superintendents & PMs.
Learn About HeavyJob