Often referred to by HCSS customers as "E360" for short, Equipment360 is a powerful fleet management solution for staying on top of preventative maintenance and keeping heavy equipment profitable. To shed some more insight on the program for prospective users who are interested in managing their fleet with E360, we caught up with several industry players who rely on the program daily.
As a Fleet Analyst for Canadian construction company Sigfusson Northern in Winnipeg, Manitoba, Kenzie Clarkson has to keep their equipment operational during every season of the year. There is no downtime, and maintenance needs to be quick and accurate. Clarkson particularly likes that E360 saves her time when updating equipment details or adding new assets to the system. With easy-to-use imports and exports, Clarkson can easily bring in data from other programs like maintenance schedules, parts, or invoices for costs tracked elsewhere.
"That has been a major time-saver," Clarkson says, "especially when you're trying to mass-update certain pieces of equipment, whether you're short-forming their make, updating their model, or certain things like that. It's just really saved a lot of time instead of going manually and doing it in each unit."
An Enhanced User Experience
As for anybody using spreadsheets to track maintenance, E360 has been carefully designed to feel familiar but with more collaboration, power, and ease.
"I'm a big Excel gal," Clarkson admits. "I love Excel, and I love that [E360] functions like Excel. This is my favorite thing about E360. I love that you can pick and choose your columns. You can filter easily. That's just been the holy grail for me."
Despite being simple to learn, users are always going to have questions or hit small snags in unlocking the program's full potential. What really shines the most about Equipment360 is having unlimited access to the bright minds at HCSS who are always eager to help.
"I love HCSS because of their people," Clarkson states. "It's a lot different when you have a personal relationship with someone when trying to get an outcome or a solution to an issue, especially with somebody who cares about your situation and has been with you from the get-go. It's personal not just for us, but it's personal and important to them as well that you're successful with your implementation and your experience with the product."
Life Before & After Equipment360
Based in Oakland, California, Shelley Cameron serves as Equipment Coordinator for Condon Johnson & Associates, a growing construction contractor that specializes in innovative geotechnical work. She is open about the fact they adopted E360 as a solution because implementing HeavyBid and HeavyJob were so successful at Condon Johnson.
"We always had HeavyBid since it started, and when they offered HeavyJob, they went for that," Cameron recalls. "There was that equipment module, and I said, 'Well, can we look at it?' I was sold on it the first day, thinking, 'Now this is something the guys could use. It's not just for management. It's actually [for] the guy in the field.'"
This was a major issue for the team at Condon – reference parts, last service details for equipment, and owner manuals weren't readily available to the mechanic standing next to the equipment. E360 allows the equipment manager to see the last time each piece of equipment had a problem, schedule maintenance, and be able to call the mechanic who needs to deal with each issue.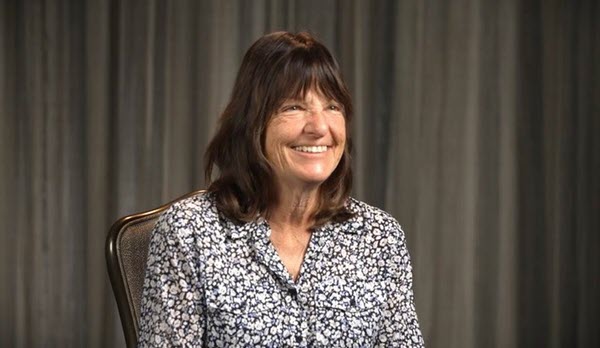 "They've never had this much information," Cameron comments. "All of that stuff is right there. The certs for the cranes are right there, so if the inspector's there, they can show them. I used to get maybe three work orders in a week from the whole company on repairs, and I get probably a hundred and something a day for repairs from mechanics now. So it's great."
Manage Day-to-Day Activities More Efficiently
HCSS customers prefer E360 because they can see the whole fleet in one place, and it has all the important information that needs to be accessible at the drop of a hat. Having the ability to pull up documentation specific to that piece of equipment right there on an iPad at any time is invaluable. When service is needed, it gets assigned, and if there aren't any issues, then whoever is supervising the fleet doesn't even need to review the report.
"I can't complain at all," Shelley Cameron says of the software. "There's no manual paperwork. It's made my life a lot better, and we've grown in the last fifteen years, probably times 3. I went from 12 mechanics and I have about 34 now, yet I can still handle more information than I could when there was only 12."
Echoing that same sentiment of curing paperwork ailments is Ben Chung, Chief Innovation Officer for MGE Underground, who took home the coveted HCA Award for Construction Company of the Year in 2023.
"The fleet department has really been more paper-based, and there's just a lot of paperwork in terms of tracking," says Chung. "We knew there were tools out there, but when we found out that there's a connection to HCSS, a tool that we are already using, that made the difference for us. Starting out with just reducing paper, doing time entries for the mechanics, as an example. Rather than having this paper process, you have all the information in the tool."
Hannah Wiertzema, who is an Assistant Project Manager for Arkansas-based Nabholz Construction, has also benefited from leveraging Equipment360 to ease many of the company's growing pains.
"We have a very large fleet," Wiertzema comments. "We self-perform a lot of our work, so being able to track maintenance and where the equipment is at is vital to being able to utilize that equipment to the fullest."
Interested in Trying Out Equipment360 for Yourself?
If you're on the fence about testing out E360 – which can be fully integrated with HeavyBid and HeavyJob – HCSS customer Ben Chung implores people out there who are stuck on paper to just give the program a try.
"I would provide some insight to the smaller companies about implementing Equipment360," Chung says. "Take a step back and just recognize that while these systems take time and investment, for the long run, you're going be able to focus more on getting the work done rather than shuffling paper around and figuring out where things are at. It's really going to pay off, but you gotta take a step back and make that investment upfront."
To get started, give HCSS a call today at (833) 506-0488!