Have Clear Insight Into the Completed and Planned Work
Construction owners and executives choose to use HCSS software throughout their organization because it gives them more accurate information from the field in a timely manner while also helping to standardize their estimating, project management, and data reporting processes. Our software also helps streamline communication between the office and field to help ensure projects are completed on time and within budget.
Ask our customers why they trust HCSS software–and why Executives love it.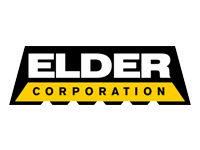 Case Study
Read why the owners of Waters Construction decided to work with HCSS and how company personnel on the executive level use HCSS software on a daily basis to gather data and empower staff to improve their business.
Manage Data Across All Projects
Learn about some of the other HCSS software features that owners and executives in the construction industry use on a daily basis.
Exceed in Data Reporting
---
Pull relevant data to create dashboards and identify trends so you know if you are making or losing money on each job to protect your bottom line.
Learn About HCSS Intelligence
Daily Insights for Your Company
---
Easily create daily, automated reports that can be shared with internal and external teams.
Coordinate Across All Project Stakeholders
---
Eliminate errors that come with paperwork and catch any cost coding mistakes by connecting with your estimators, foremen, and contractors about current and future plans.
Learn About HeavyJob
Your first product
HCSS construction analytics software pulls relevant data to create dashboards and identify trends to help protect your bottom line. HCSS Intelligence also provides an existing set of pre-configured reports for you to start with from go-live from Tableau, Power BI, or HCSS Intelligence.
Learn About HCSS Intelligence
Pairs well with
Start with our field entry & project management software loved by foremen, superintendents & PMs.
Learn About HeavyJob
Construction estimating software used by over 50,000 estimators across 4,000+ companies.
Learn About HeavyBid
Who trusts HCSS with their business?
+
Companies
HCSS works with more than 4,000 of the best construction companies in North America.
of the ENR Top 50
use HCSS as their trusted software resource.
Actions speak louder than words