Get a 360-Degree View of Your Field, Office, & Shop
When it comes to heavy equipment, keeping track of hours and the maintenance done to those machines is critical. Instead of keeping track of all of that by hand or through Excel spreadsheets, equipment managers across the country use HCSS software to make the preventative maintenance process easier. In just a few clicks, you can view the entire history of a piece of equipment, how much that machine costs you per year, manage work orders, view what each mechanic has for open work orders, and more.
With these capabilities, equipment managers use HCSS software on a daily basis to plan their day, week, and month.
Ask our customers why they trust Equipment360–and why Equipment Managers love it.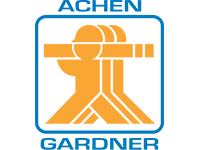 Case Study
With construction jobs spread out across the country, learn how Loenbro uses HCSS software on a daily basis to help manage equipment across multiple states and help create a preventative maintenance program.
Stay Ahead of Your Preventative Maintenance Schedule
Learn about some of the other HCSS software features that fleet managers in the construction industry use on a daily basis.
Quickly Review Time Cards
---
View time cards for the week, the work orders assigned, the job where the work was performed, the piece of equipment or equipment account charging time to, and the work and item codes within that equipment account.
Learn About Equipment360
Track and Manage Your Entire Mixed Fleet
---
With HCSS Telematics, know where your equipment is at all times to prevent loss or theft in the field.
Learn About HCSS Telematics
Create Detailed Work Orders
---
Create work orders and assign mechanics in just a few clicks from your phone, tablet, or computer.
Learn About Work Orders
Pairs well with
A comprehensive GPS solution that can help you manage your entire mixed fleet and achieve maximum construction equipment utilization.
Learn About HCSS Telematics
Who trusts HCSS with their business?
+
Companies
HCSS works with more than 4,000 of the best construction companies in North America.
of the ENR Top 50
Heavy Civil Contractors use HCSS as their trusted software resource.
Actions speak louder than words