Drive Compliance & Identify Trends to Protect Your Bottom Line
HCSS construction analytics software pulls relevant data to create dashboards and identify trends to help protect your bottom line. HCSS Intelligence also provides an existing set of pre-configured reports for customers to start with from go-live from Tableau, Power BI, or HCSS Intelligence.
Daily Reporting
Say goodbye to cumbersome, monthly reports and say hello to automated reports and scheduling report distribution to business users throughout your organization. HCSS Intelligence works with your existing reports and can replace other reporting solutions such as Crystal or SSRS reports.
Helping you make better business decisions using relevant data.
Reporting
Automate report distribution.
Identify Trends
Create dashboards that show patterns and trends.
Make Timely Decisions
Compare planned and completed work with daily cost and more.
Ask our customers why they trust HCSS Intelligence–and why Data Professionals love it.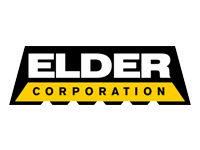 Vice President | The Elder Corporation
Brent Thompson
HCSS Intelligence goes way beyond my expectations for viewing daily production and vendor invoices.