How many bids can one estimator submit in just two days? If that estimator uses HeavyBid, the answer is probably more than you think. Just ask Ed Bell Construction of Dallas.
Vice President Doug Teter put the pedal to the metal a few years back, submitting 23 Texas Department of Transportation jobs in just 48 hours using only two laptops.
"We have a rather extensive codebook and library estimate set up that allows us to assemble a pretty fair amount of estimates in a fairly quick manner," Teter said. "It's a lot of copy-and-paste, a lot of creating an activity once and copying it. Then we make tweaks to productions for each project."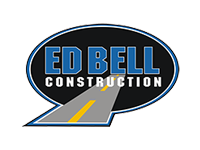 Ed Bell Construction, which does primarily highway work, won three of the 23 jobs bid that weekend and came in second on a few more.
"A couple of those jobs were very profitable jobs for us," Teter said. "They were ones that we believe a lot of other folks just couldn't get to. There were so many jobs to look at that they just picked a few to go after. But we got a competent number turned in on everything, and we got some very nice work because HeavyBid lets us cover a lot of ground quickly."
TxDOT does a monthly letting to release all new jobs, and Teter said two-day lettings are typical. Ed Bell, which has had HeavyBid for 20 years, was able to bid submit proposals on so many of them because of the way they have set up the estimating system over the years.
"I have prepopulated the quote system with 99 percent of what I think I want in there, for what folders we have," he said. "Every folder is already populated with vendors I know we're getting a number from. Most of the overhead items that we carry in every estimate are prepopulated in the master estimate so that it's all brought in and just has to be tweaked for each project."
TxDOT's Contractors Desktop Application (CDA) allows companies to export all bid items for a project as well as electronically submit proposals, and HeavyBid allows Ed Bell to import those bid items into the estimate and export the bid to the CDA.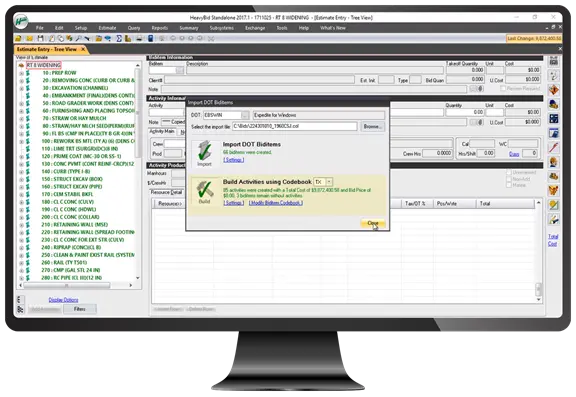 Teter said the process of bidding 23 jobs wasn't even all that difficult. The staff consisted of one estimator and four project managers to organize the incoming quotes and telephone calls. They hunkered down in a hotel room in Plano on Saturday afternoon to begin organizing for the letting, started bid review on Sunday morning, and began receiving subcontractor numbers Sunday afternoon. Several runs were made by support staff during the weekend as well.
"That used to be the only way you did it, getting estimates done," Teter said of holing up in the hotel. "It provides some extensive focus time and keeps disruptions to a minimum."
ED BELL OVERVIEW
• TxDOT monthly letting
• 23 jobs
• 1 Estimator
• 4 project managers
• 2 laptops
• 48 hours
HOW HCSS ESTIMATE SOFTWARE HELPED:
• Codebreak
• Library
• Importing TxDOT CDA bid items into HeavyBid
• Export estimate directly into TxDOT CDA
RESULT:
• 23 projects bid
• 3 projects won
"A couple of those jobs were very profitable jobs for us. They were ones that we believe a lot of other folks just couldn't get to."