Paperless Truck Tickets & Automate Trucks with Technology
HCSS Trucking is a mobile and web app that can help eliminate paper truck tickets, tedious reconciliation, double-entry, and remove fraud from the heavy trucking process. Use iBeacon automation to identify trucks that enter/leave the site and the material it is carrying by location.
Give Drivers Easy-to-Use Tools
Use the trucking management software through the Driver mobile app, to let internal drivers see their work for the day, daily schedules, log loads and time, and create assignments.
Ask our customers why they trust HCSS Trucking–and why Operators love it.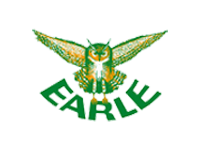 Save time and money on every load.
Expedite Ticket Review Process
Speed up the accounting process & pay your invoices quickly.
Easily Schedule Drivers
Setup internal & third party truck daily schedules.
One-Time Entry Data
Setup employees, trucks, materials, and brokers.
HeavyJob Integration
Setup jobs as well as push hours and loads.