See How HCSS Trucking Can Help You Track Your Trucking Operations
Digitize your trucking operations and view all trucking data in real time to help eliminate tedious reconciliation and fraud with trucking management software.
Use iBeacon automation to identify trucks that enter/leave the site and the material it is carrying by location.
Watch the Video (1:18)
Use real-time third-party truck and load data to know the correct cost of work done by their trucks.
Watch the Video (0:42)
Let internal drivers see their daily schedules, log loads and time, and create assignments with the Driver mobile app.
Watch the Video (1:11)
Speed up your accounting process and pay your invoices and employees quickly with Trucking Manager.
Watch the Video (1:04)
Set up internal and third-party truck daily schedules/assignments to plan out your weeks.
Watch the Video (1:59)
Set up jobs and job information as well as push hours and loads to HCSS Trucking through HeavyJob integration.
Watch the Video (1:04)
HCSS Trucking Hardware
Technology that automatically identifies trucks & loads
Bluetooth Beacon
Identification devices to give your internal and external trucks to help quickly and easily record them on your job sites.
LoadBot
Unmanned device that can be placed at any site to automatically record and confirm counts.
What Our HCSS Trucking Customer Are Saying
Meet some of the people who use HCSS Trucking and find out how trucking management software is making their lives easier.
Them taking 15 seconds per load to fill out paperwork at 30 loads per day costs me $20 per day. When I compare that to the cost of the app, it's a no brainer that right there I'm saving money.
Patrick Cummins
Production Engineer
Quality Asphalt and Paving
Watch the Video (0:50)
It's a game changer the way we see it as far as the value you're bringing back in and a time saver.
Craig Parker
Exec Vice President
Silver Star Construction
Watch the Video (0:37)
[The biggest benefit is] real-life, real-time data and more accurate job costing. There's just one place where everyone can look and have all their information.
Brian Cooper
Engineering Department Manager
Earle Asphalt Company
Used By Some of the Top Trucking Operations in Construction
Top construction companies in multiple types of work use HCSS Trucking to log construction dump truck tickets and improve their trucking operations.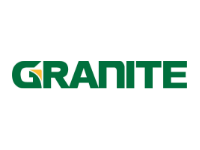 How HCSS Trucking Fits Into the HCSS Suite
Get control of your trucking operation to improve efficiency. We offer a full suite of products that can help you through every stage of a project, from bid to completion. Send your truck data and time cards to HeavyJob for more accurate reporting.
YOUR BUSINESS
---
---
Estimating & Bidding
HeavyBid
Unit price & lump sum bids
Rapid estimate creation from:

Libraries
Past estimates
Calculation routines
Assemblies
DOT imports
RSMeans data (option)
Richardson data (option)

Analysis tools
Rapid change tools
Comparisons to estimate and actual production history (w HeavyJob)
Invitation to bid
Quote management
Cost spreading routines
Multiple pricing options
Multiple bid proposal formats
Electronic bid submittals
Budget export to accounting
Budget export to HeavyJob
RFIs (2018)
HCSS Plans
Quantity takeoff
Annotation capabilities
Document control
Version control
Field Management
HeavyJob
Simple & easy interface
Diaries
Time cards
Progress quantities
Photos
Materials & subs
Production analysis
Real-time cost feedback
Production planner
Needs requests
Skills & certifications
HCSS Plans
Quantity takeoff
Annotation capabilities
Easy attachment to submittals, etc.
Instant field to office communication
Responsibility assignments
Record "As-Built"
Document control
Version control
HCSS Safety
Meetings
Inspections
Observations
Near misses
Incidents
JHAs
Skills & certifications
HCSS Employee App
Simple interface
Clock in/out
Payroll hour verification
Equipment inspections
Safety observations
Custom items such as "not injured"
Multi-employee time clock kiosk
Upcoming schedules (w/ Dispatcher)
Cost code hours (2018)
HCSS Trucking
Easy smartphone truck identification
Easy recording of loads/dumps
Quantity capture
Foremen/operators as ticket takers
Unattended site logging
Internal & external trucks
Project Management & Job Costing
HeavyJob
Time card approvals
Production reports
Change orders
T&M billing
Forecasting
Pay estimates
Job cost reports
Payroll hour reports
Accounting TrueUp (w/ DIS)
RFIs (2018)
Submittals (2018)
Document tracking (2018)
HCSS Plans integration
HCSS Plans
Quantity takeoff
Annotation capabilities
Document control
Version control
HCSS Safety
Inspections, Near Misses, Incidents
Free safety observations for all employees
Leading indicator analysis from field data
Closed-loop follow-up process for issues
1,000 standard meetings, inspections, JSAs
Meetings, inspections, & JSAs are customizable
Critical meeting topics can be pushed to field
OSHA reporting
Skills and certifications
Quality reports (2018)
Dispatching & Scheduling
HCSS Dispatcher
Electronic "Magnet Board" Scheduling of people, equipment, materials, trucks, inventory, and small tools
Snapshot of past, present & future
True up locations vs HeavyJob timecards
Driver move assignments
Rentals
Management of future "needs"
"Needs" import from HeavyBid
Foremen "needs" from HeavyJob
Crew export to HeavyJob
Dispatching report to HeavyJob
Show up instructions to employees
Safety, Quality, & Skills
HCSS Safety
Inspections, near misses, incidents
Free safety observations for all employees
Leading Indicator analysis from field data
Closed-loop follow up process for issues
1,000 standard meetings, inspections, JSAs
Meetings, inspections, & JSAs are customizable
Critical meeting topics can be pushed to the field
OSHA reporting
Skills and certifications
Quality reports starting in 2018
Inspections
HCSS Inspections
Equipment Inspections
Field Equipment Inspection Data
Drive Vehicle Inspection Reports
Pre and post-trip inspections
Customized inspections
Forms
HCSS Forms
Free with HeavyJob or Safety
Customizable mobile forms
PDF fillable forms
Autofill from Time Cards (w HeavyJob)
Fleet Management
Equipment Maintenance
Preventive maintenance
Work orders
Work order Assignment/Scheduling
Mobile mechanic app
Equipment repair history
Equipment inspections
Field equipment inspection data
Field maintenance requests
Automated meter readings (w/ GPS)
Telematics data reporting (w/ GPS)
Warranty tracking
Inventory/parts management
Utilization reporting
Idle time reporting
Replace or repair dashboard
Fuel Tracking
Mobile phone app
Fuel & fluid tracking
For fuel truck drivers, foremen, lowboy drivers, etc.
Transactions to/from trucks/tanks
Third-party fuel card interfaces
Fuel charged to equipment/jobs
Fuel analysis report
Telematics/GPS
Mixed fleet data in one location
HCSS GPS hardware
OEM GPS data integration
Aggregated HCSS + OEM GPS data
Interface to other HCSS Software
Location, meter, idle time, fuel level, fault codes
Stolen equipment alerts
Geofence entry/exit logs
Mobile geofence reporting
Cycle time reporting
Equipment utilization reporting
Customized alerts:Speeding, hard braking, etc.
Trucking
Automation of truck tickets
Simple & accurate verification of loads
Quantity capture
Fewer payment conflicts & discrepancies
Possible elimination of ticket takers
Unattended site logging
Internal & external trucks
Integration with HeavyJob
Broker portal with real-time reporting
More (2018)
DOT & Other Interfaces
D.O.T. & Other Interfaces
Nearly all state DOTs
Download of biditems
Download of avg. bid prices
Upload of bid prices
Some cities & counties
Private services such as Amtek
Spreadsheets
Payroll & Accounting Interfaces
Payroll & Accounting Interfaces
Budget export from HeavyBid
Payitem export from HeavyBid
Vendors and subs from HeavyBid
JD Edwards (custom)
Labor & equipment hours from HeavyJob
Quantities from HeavyJob
Jobs, equipment, employees & cost codes to HeavyJob
Accounting Systems
Viewpoint family
Dexter & Chaney
Sage family
JD Edwards (custom)
CMIC (custom)
Foundation
Explorer family
Quickbooks
PeachTree
Most Others
---
Backed By:
Cloud Hosting
Professional Services
24/7/365 Instant Support
12-Month Money Back Guarantee
Frequently Asked Questions
Find answers to some key questions you may have regarding HCSS Trucking.
How do I get my company up and running with HCSS Trucking?
We provide online implementation including a follow up and no additional cost. Get started the very next day.
Does HCSS Trucking work with other HCSS Software?
Yes. Currently, HCSS Trucking works with HeavyJob in order to setup jobs, cost codes, materials, and locations. Later in 2018, we will be able to push hours, loads, quantities, and subcontractor expenses from Trucking to HeavyJob.
How many HCSS Trucking licenses should I buy?
You get unlimited licenses.
What is an iBeacon?
An iBeacon is a bluetooth enabled receiver that communicates with the Ticket Writer App to log loads, dumps, and times of each.
What are the different user options for HCSS Trucking?
Ticket Writers, foremen, and operators can use Ticket Writer mobile app to enter truck time and load data in the field. Internal drivers can use the Driver mobile app to see daily schedules, view and create assignments, fill out time cards, record truck cycle times, location and materials. Project managers, office administrators, accounts payable, and foremen can turn digital trucking logs into reports and send those reports to brokers with Trucking Manager. They can also set up jobs, new trucks, and driver schedules.
What is HCSS Trucking?
HCSS Trucking is a mobile and web app that can help eliminate paper truck tickets, tedious reconciliation, and remove fraud from the trucking process. HCSS Trucking is broken up into three components: Trucking Manager website, Ticket Writer app, Driver app. Trucking Manager helps save time, catch errors and allow managers to see real-time trucking tickets. Ticket Writer app allows ticket writers to create digital trucking tickets on the job site. Driver app give internal drivers the ability to log their own loads and times.